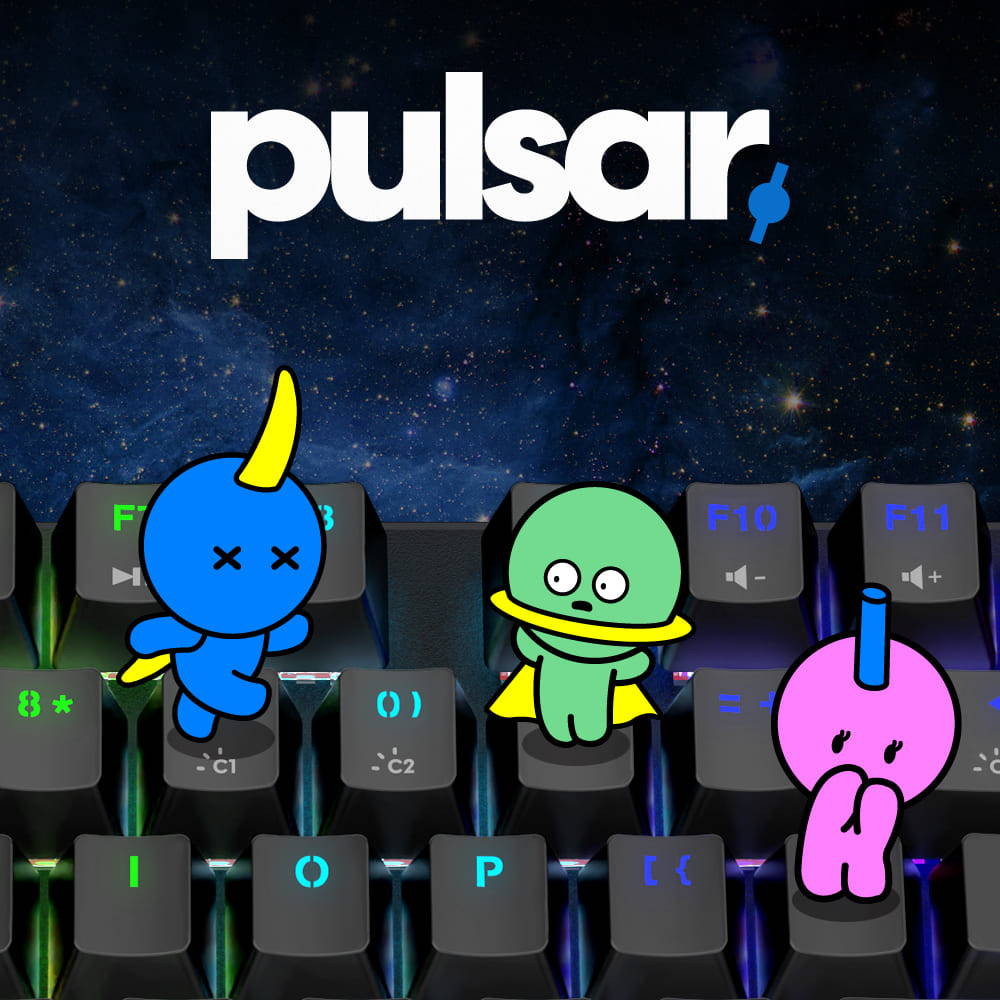 Pulsar Gaming Gears is an eSports gear brand founded new in 2020 with a mission to serve high tech products at better cost performance for consumers.
The company is founded in KOREA.
Pulsar's founders and founding members are not just anybody. Members have been in the gaming gears industry for over 10 years with a deep technology background and experience.
The Brand is aiming to become one of the world's leading providers of high-performance gaming, and streaming products. Pulsar plans to offer a complete range of products to equip gamers, enthusiasts, and esports athletes, including mechanical keyboards, precision gaming mice, wireless headsets, premium speakers, portable display products, and all other premium PC peripherals.
"Impact-able" is the keyword for the brand.
"Affordable Innovation" is our Motto.


Whether it is an innovative design, or amazing features or super good price, whatever Pulsar does is "impact-able" so it stuck on the customer's memory for a long time. At the same time, Pulsar wants to make a positive impact on the society and the industries to make peoples life better.