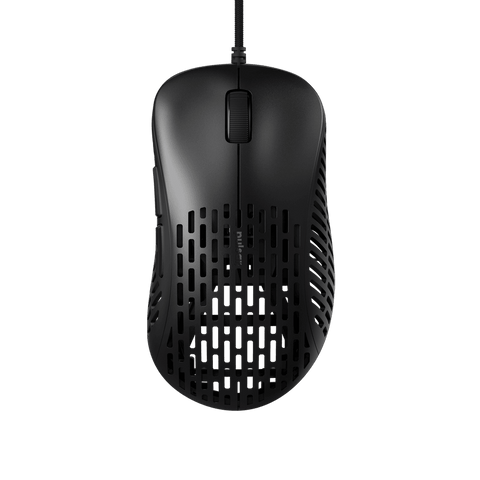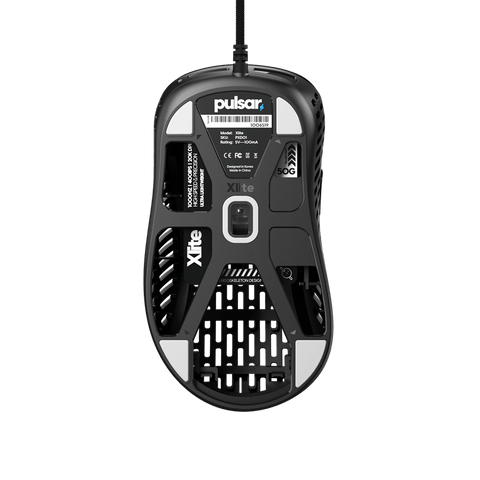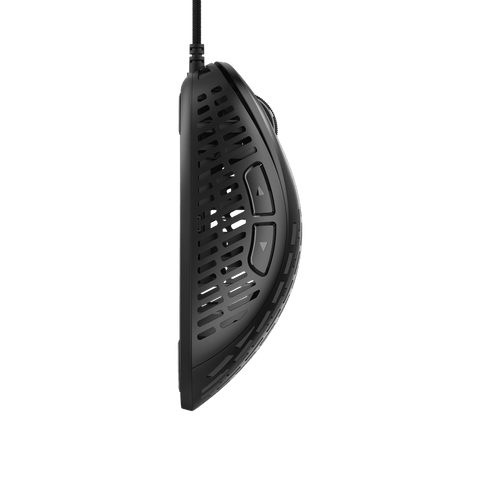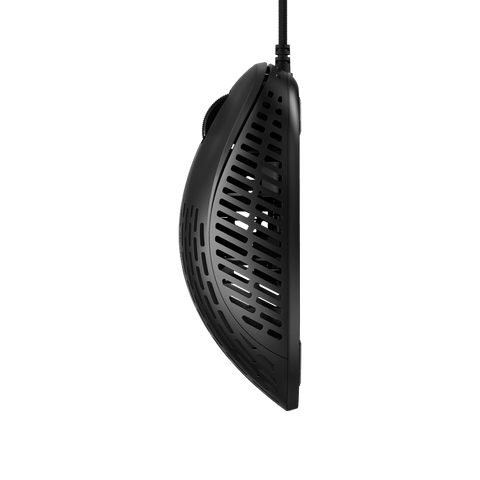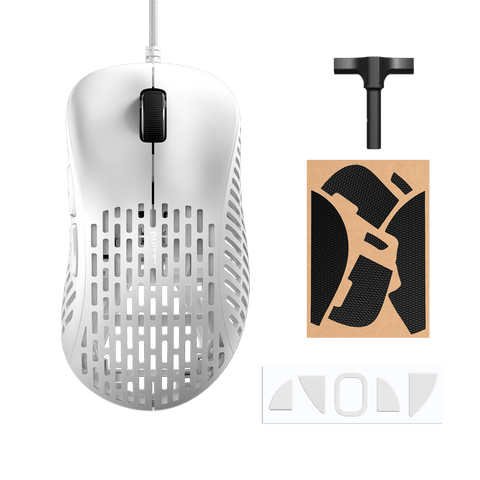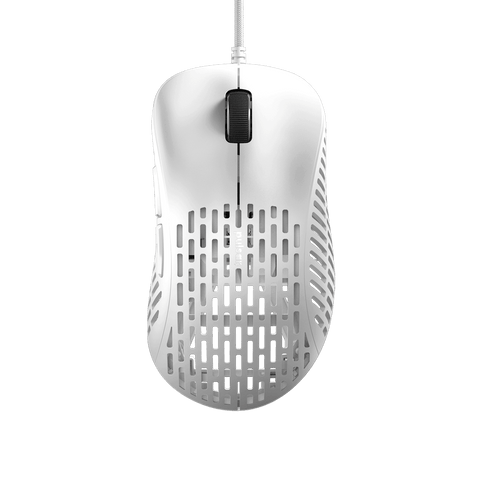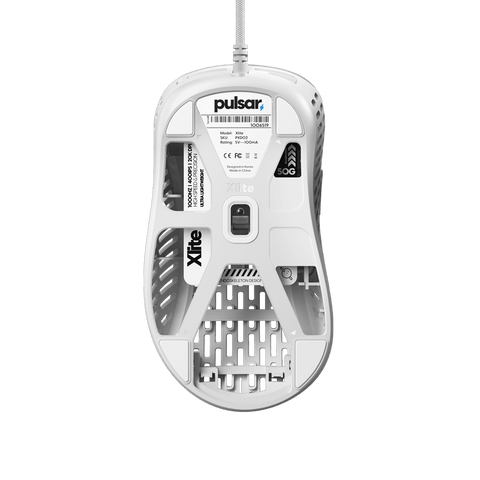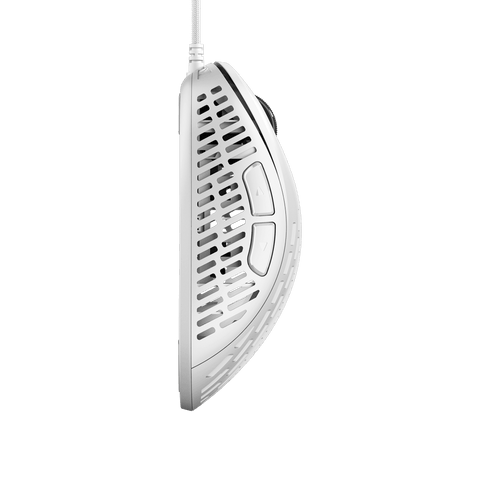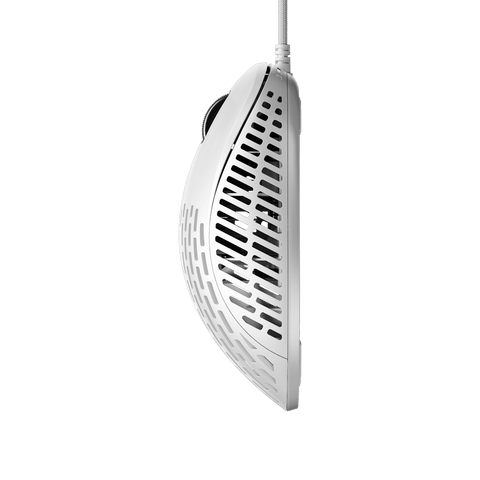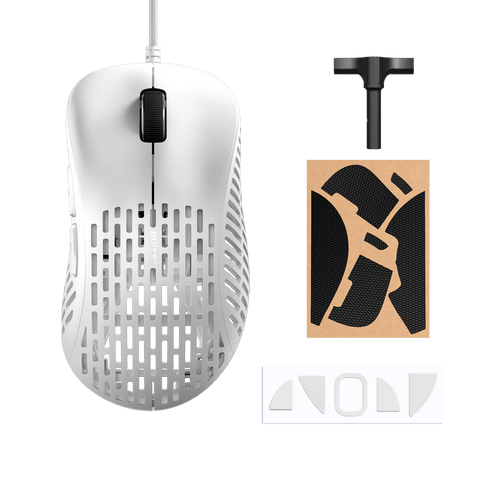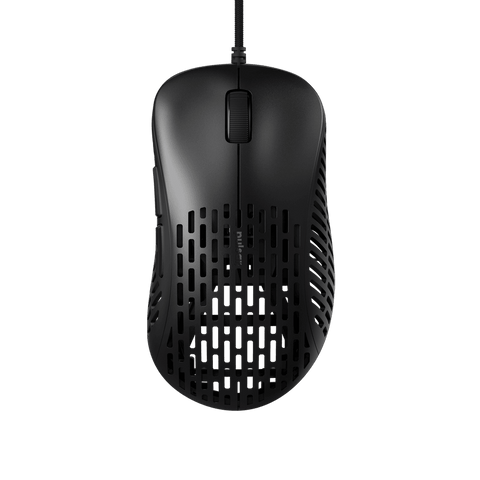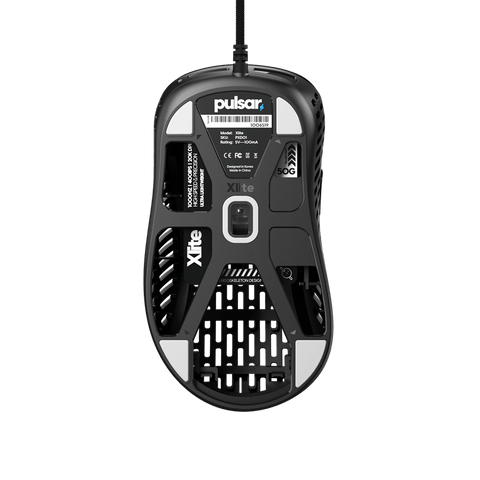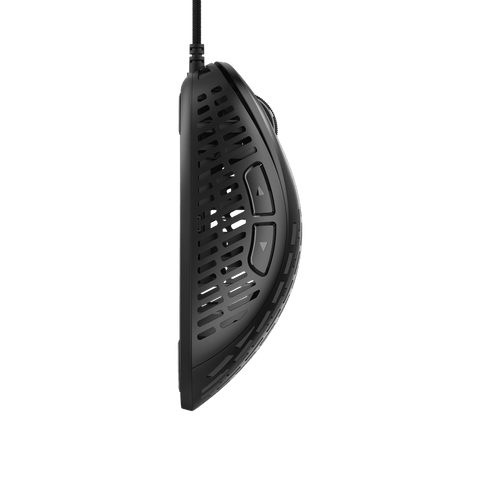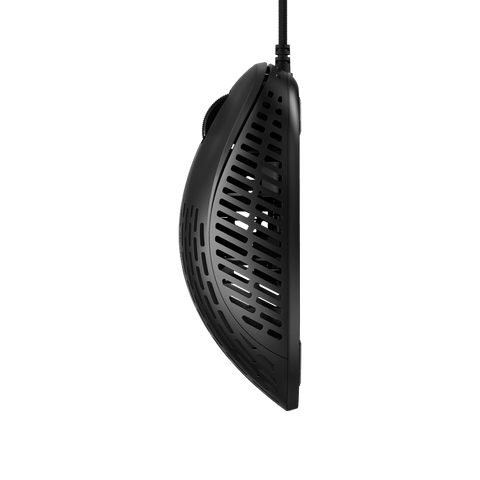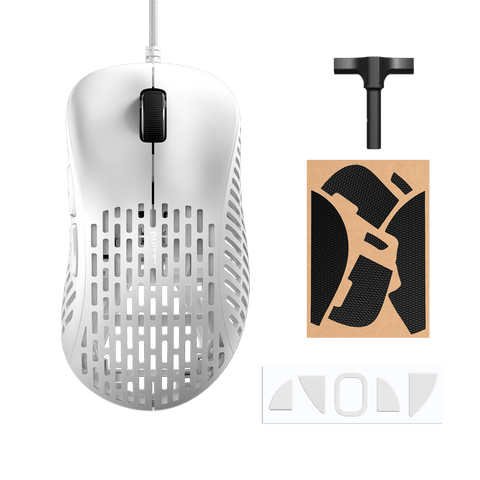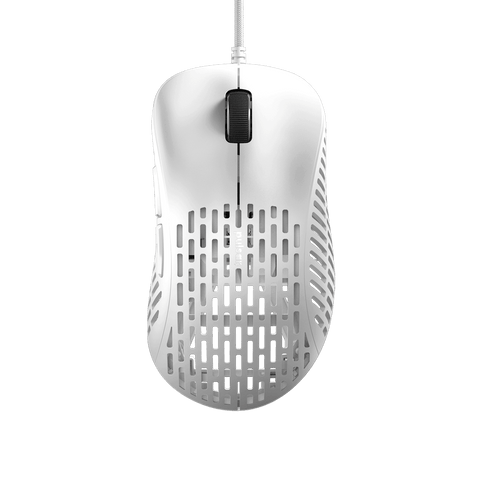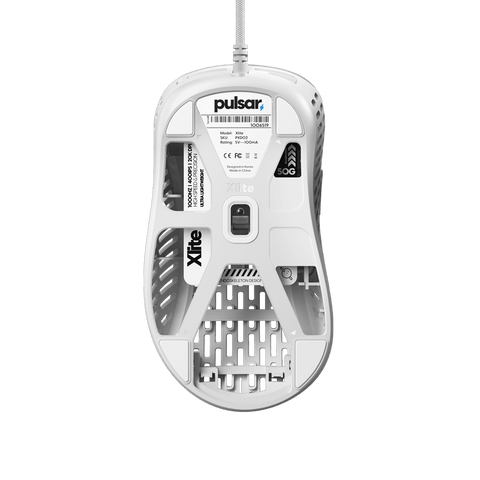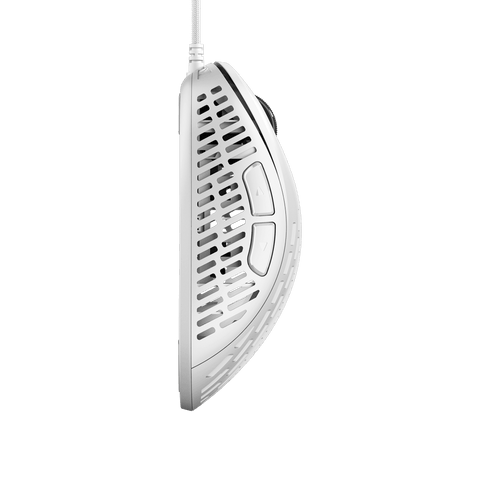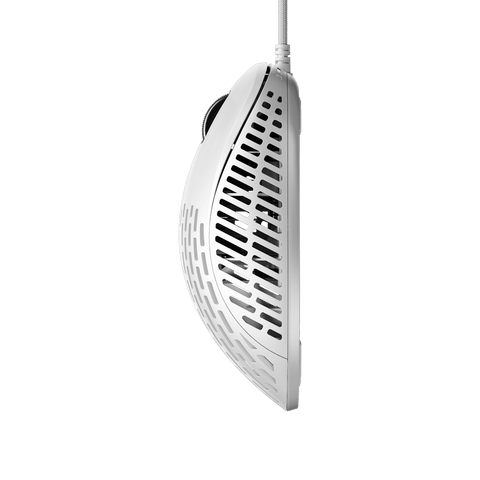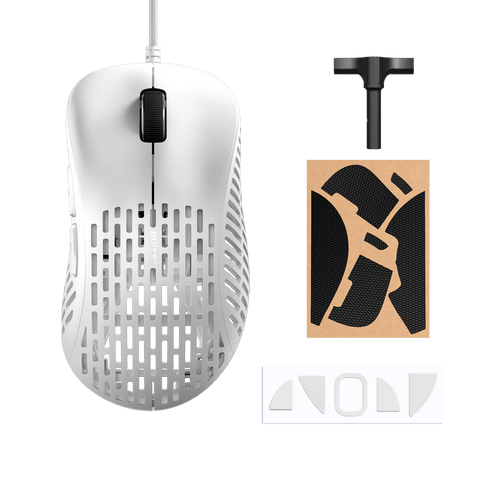 Xlite Wired (Value Pack)
$59.95
Medium Size
Height: 1.65in / 42mm
Width: 2.6in / 66.17mm
Length: 4.83in / 122.66mm
Weight: 48.9g / 1.72oz
Cable Length: 1.8m / 71in
Ergonomic Right Hand
5 buttons configuration
Ultra-light weight
Latest flagship 20K Sensor
Fully customizable sensor setting
Fully customizable keys and macros
Superflex Paracord Cable
Ultra Durable (meets or exceeds U.S military standard drop testing)
PAW3370
50-20000 DPI
400 IPS
50g Acceleration
1000Hz/1ms Polling Rate
32bit ARM Processor
Value Pack
Xlite wired gaming mouse x 1
Micro Bungee x 1
Grip tape set x 1
Speed PTFE feet set x 1
Wireless Performance and Ergonomic Design
Experience true gaming freedom with the Xlite Gaming Mouse. Enjoy an impressive 70-hour battery life. Its innovative design strikes the perfect balance between minimalism and durability, resulting in a high-performance gaming mouse designed for extended play. Every click is precise and enduring, with switches built to withstand 80 million clicks. Crafted for right-handed gamers, it guarantees comfort and well-balanced weight distribution for marathon gaming sessions.
"The pulsar Xlite is not just another mouse. The design is innovative, solid and comfortable. "
-MacFay Hardware (France)
EXTREMELY LIGHT
ERGONOMIC RIGHT HAND
LATEST FLAGSHIP SENSOR
DURABILITY
EXTRA LIGHT WEIGHT
"Simple but not simpler." We kept this in mind all the time whenwe designed Xlite structure. We designed a structure as simpleas possible but maintained its durability. In the result, you aregetting high performance gaming mouse that is lighter thanthe egg in your hand.
SUPER COMFORT
Ergonomic design exclusively for right-handed users.The ergonomic design allows the players' hands to restcomfortably on the mouse.
NO LAG, NO DELAY, LOW POWER2.4Ghz WIRELESS / WIRED TECHNOLOGY
You can either use it wirelessly or wired without the lag. Using the latest MCU and algorithm, it provides wire-free, consistent connectivity with a stable 1 ms report rate. Combining with Pixart's flagship low-power sensor, it also allows the mouse to have an outstanding 70 hours battery life.
Comes with the next generation receiver and receiver 2.4Ghz adapter.
ULTRA CRISP AND DURABLE Kailh GM 8.0 SWITCH
Every switches are pre-sorted to ensure every clicks are crisp and even.Extremely durable ensuring clicks up to 80 Million times.
Value Pack Feature
PREMIUM SKATES MOUSE FEET
The skates are made of 100% pure virgin PTFE with big round edge. It will glide super smooth on the surface. Premium skates are included in the package!
WANT MORE GRIP?
For those who like it very grippy, we got you covered. Xlite mouse comes with a set of breathable grip tape that covers the sides of the mouse and the top of your switch. The grip tape is included in the package.
MICROBUNGEE INCLUDED
Equipped with super flexible paracord cable which produce minimal drag that you can perform quick and smoother swipes. To minimize more drag, we have developed micro bungee that can simply attached underneath of your monitor. *patent pending
FULLY CUSTOMIZE IT YOUR WAY
Precisely adjust everything with our Software. Re-assignkeys, make macros, adjust debounce time as low as 2ms and more.
Technical Specifications
DIMENSIONS
Height: 1.65in / 42mm
Width: 2.6in / 66.17mm
Length: 4.83in / 122.66mm
Weight: 48.9g / 1.72oz
Cable Length: 1.8m / 71in
SENSOR
PAW3370
50-20000 DPI
400 IPS
50g Acceleration
1000Hz/1ms Polling Rate
32bit ARM Processor
GENERAL
Ergonomic Right Hand
5 buttons configuration
Ultra-light weight
Latest flagship 20K Sensor
Fully customizable sensor setting
Fully customizable keys and macros
Superflex Paracord Cable
Ultra Durable (meets or exceeds U.S military standard drop testing)
REQUIREMENT
USB Port
Operating System (Windows, Mac, Linux)
Internet connection (to download software)
Windows 7 or higher (for Fusion Software)
PACKAGE CONTENTS
Xlite wired gaming mouse x 1
Micro Bungee x 1
Grip tape set x 1
Speed PTFE feet set x 1